Isn't it time? is a series that we've put together in response to the video we posted of filmmaker and 3 Generations founder Jane Wells asking isn't it time that we call these killings what it is? A genocide. We'll be posting names and faces of those who were killed in an effort to remember them as the people they were – simply living their lives. Join us in the discussion and in honoring their memory. Your support, feedback and criticism are welcome.
Daunte Wright, 20
April 11th 2021
Daunte Wright was a loving father to 2 year old Daunte Wright Jr. His son was born while he was in high school where Daunte was popular and gregarious. He was voted class clown freshman year and was known for having a good left hand shot while playing on the JV basketball team. He was very close with his large family of brothers, sisters, and cousins. On the fourth of July he especially loved shooting off Roman candles with his older cousin Mario.
Daunte's mother spoke with him on how to behave when being pulled over by police so as to protect his safety; to which he would always say, 'Man, why we gotta do all that just for people not to kill us?'
Keith Lamont Scott, 43
Sept 20, 2016
—
North Carolina police claimed to see Keith Lamont Scott rolling what they believed to be a marajuana "blunt" in his truck. They also claimed to later see him holding up a gun, which they used as probable cause to attempt to arrest him for the drug violation. Keith was killed while backing away from the officers with his hands at his sides.
Keith Lamont Scott lived a quiet life as a loving husband and father to 7 kids. His neighbors knew him by his unchanging daily routine–which included waiting for his son's school bus each day in his truck in a shady part of the apartment parking lot. An old motorcycle accident had left him walking with a cane and with permanent brain damage that affected his ability to communicate. Keith had a criminal record but to his mother, wife, and children he was defined by his dedication to his family.
George Floyd, 46
May 25th 2020
—
George Floyd grew up in Houston's famous Third Ward in the Cuney Homes public housing. By high school he was well known by the locals as a talented basketball and football player; his friends called him a "gentle giant". George was the first one of his siblings to go to college on a football scholarship, however, he wasn't able to graduate. After returning home he started performing as a rapper. While his music earned him the deep respect of his community, this time was trying for George; resulting in multiple arrests and years in jail. After serving out his last sentence, George was determined to improve his life and give back to his community. He joined the Christian church and ministry Resurrection Houston where he mentored young men and spoke out against gun violence on social media. In 2019 he moved to Minneapolis to try to further rebuild his life and find work. Over the next year George struggled with drug addiction but he remained committed to supporting himself. His last nickname was "Big Floyd," which his friend Maurice Lester Hall thought was fitting because George "always thought he was legendary."
Justice would be George Floyd still alive. We appreciate the accountability today, but we know we must continue the work.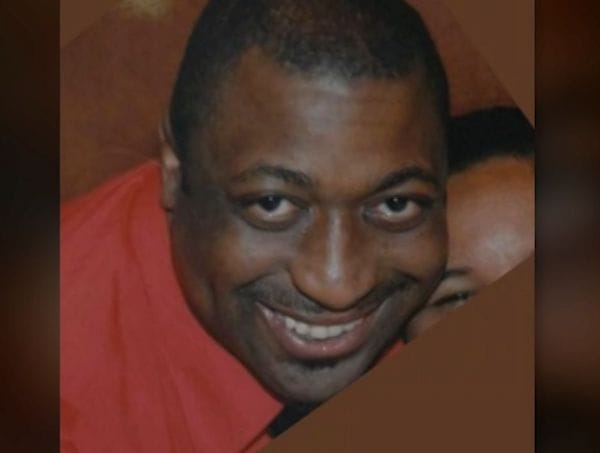 Eric Garner, 43
July 17th 2014
—
Eric Garner, or "Big E" as he was known to his friends, was described by his community as a "neighborhood peacemaker" and a generous, congenial person. For years he worked at the New York City Dept. of Parks and Recreation as a horticulturist but had to quit prematurely due to health problems. After the loss of his job, he became a more present figure in his community and in the lives of his six children and three grandchildren. His youngest child–Legacy Garner–was 3 months old at the time of his death. According to Legacy's mother Eric, "was so proud of his daughter — she's his miracle." Eric's oldest daughter Erica Garner became an outspoken activist against police brutality after her father's death.